The installation of a heat pump represents a investment from renovation energy important in 2023. To encourage the development of less energy-consuming housing, the French government grants several aids heat pump 2023 or grants for the owners.
The list of aid heat pump includes the following programs:
The reduced VAT rate of 5.5%

The "Eco-prêt à taux 0" or Eco-PTZ
MaPrimeRénov' of Anah
Habiter mieux sérénité of the Anah
Energy Boost Bonus
Denormandie tax credit
CEE Assistance from energy suppliers
The energy cheque
Local aids according to region
These 2023 heat pump grants are awarded to homeowners in France according to certain income limitsIf you can prove that the work undertaken will improve the energy efficiency of your home. More details on state aid heat pump 2022 in the following.
The reduced VAT rate of 5.5% - 1st aid for heat pump 2023
This tax assistance heat pump consists of a rVAT reduction on renovation and improvement work on so-called old housing. The dwelling must have been completed more than 2 years ago.
It is intended for homeowners or not, syndic of copro, SCI, or tenants. If you undertake small-scale work, but not a renovation involving heavy work, and you improve the energy performance, then you benefit from a VAT at 5.5% instead of the usual 20% in France.
The heat pump fits perfectly within the framework of this aid since it aims to reduce the overall energy consumption of the dwelling by using the calories in the air all year round.
The Zero Rate Eco-Loan: 2nd Aid Heat Pump 2023
Valid until the end of 2021
In case of energy work, what the installation of a heat pump constitutes, the owners or SCI benefit from a loan with 0% of interests.
The work must represent a effective action to improve energy performanceor that they allow to reach a global energy performance that a thermal engineering office will have to prove by using the method Th-C-E ex.
In addition, your contractor must be RGEIt is necessary that the dwelling is the principal residence of the applicant(s), and that it is completed after 01.01.1990 (or 1948 for the aid in global performance)
You benefit from a loan of up to 10 000 € to 0% interest for an efficient isolated action such as the installation of a heat pump. You can get up to 30 000€ at 0% interest if you improve the overall energy performance of the home.
However, it is not a simple installation of a heat pump to replace an oil or gas boiler that will significantly improve overall energy performance. In this respect, it will be necessary to insulate the home from the outside or from the inside, or to install photovoltaic solar panels on the roof in order to benefit from this 2023 heat pump assistance.
MaPrimeRénov' de l'Anah - 3rd state aid heat pump 2023
What is MaPrimeRénov'?
MaPrimeRenovis an aid from the French State for finance renovation projects, including insulation, heating, ventilation, energy audits or complete renovation.
What are the conditions for obtaining the MaPrimeRénov' bonus, as aid for heat pump installation in 2023?
The housing must be more than 15 years old on the date of acceptance of the assistance.
This heat pump assistance is not SSP granted if you have had a PTZ loan in the last 5 years.
Make a minimum of 1500 € of work.
This heat pump assistance doesn't work if you are just decorating, doing new construction or an addition. It really has to be renovation of old housing.
It is not necessary to start the work before submitting the file to the Anah. Make sure your installer has taken care of this. If you do, make sure your installer knows that he or she cannot start work unless you have filed the application. You can also wait until you are sure whether or not you have the help you need to give the go-ahead for the work.
The work must be performed by RGE certified building professionals.
You must theoretically live in your home as a primary residence for 6 years after the end of the work.
Finally there are resource conditions that you must not exceed in order to benefit from it. The amount of the bonus may vary depending on whether you are in middle income, modest or very modest. These are the conditions in 2021.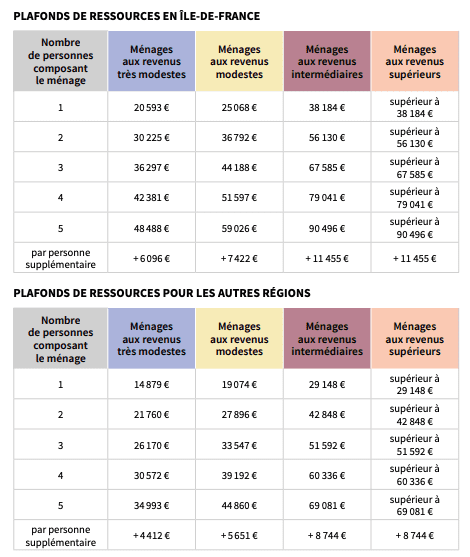 Revenues are therefore classified into 4 categories. The highest category, with the highest incomes, receives little aid, while the lowest category logically receives the most.
How much does MaPrimeRénov' cost?
Would you like to calculate the exact amount of your MaPrimeRénov' renovation premium? Then go to the following specialized site: https://www.faire.gouv.fr/aides-de-financement/simulaides
This video will help you understand the MaPrimeRenov' system
The amount of aid 2023 for an air-water heat pump varies from 2000€ for the intermediate category, to 4000€ for the very modest category. The following table shows these amounts and also indicates the premiums for other systems. The original Ademe document can be found at the bottom of the page in the sources.
Geothermal heat pump assistance will pay for much of the geothermal drilling required to capture the heat at ground level, which is usually expensive.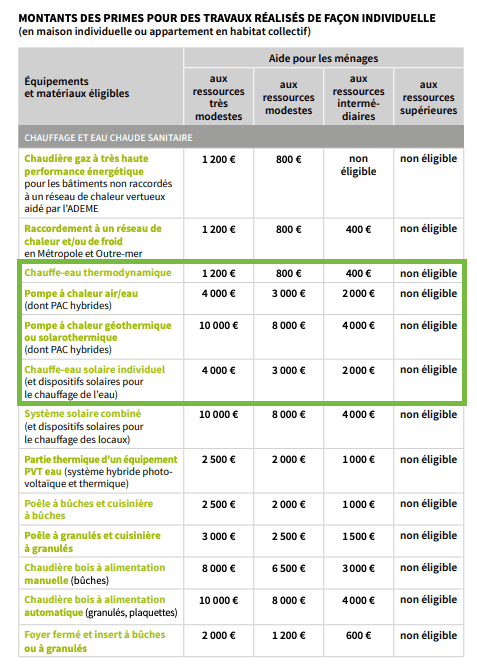 Where can I apply for my MaPrimeRenov'?
Often your heat pump installer offers to do the subsidy process for you, because he has specialized and experienced employees or he subcontracts to a specialized company. If you want to do it yourself, the process is done on the official government website, here.
And if you need to be accompanied, I refer you to this video in which this young man in shirt and tie takes you by the hand during 15 minutes to carry out the request.
Habiter mieux Sérénité de l'Anah - 4th aid heat pump 2023
What is the Habiter mieux bonus?
The help better living serenity consists of a support for your global energy renovation of housing, as well as in a financial assistance depending on your income. This is therefore a variant of the heat pump subsidy valid in 2023.
How much is the Habiter mieux sérénité aid?
If you are in the very low income (see table above), count on a help from 50% of the amount of the work excluding taxes (so do not count the VAT in your calculation), but in the limit of 15000€.. In addition, there is a bonus called Habiter mieux of 10% but max. 3000€.
If you are in the income bracket modestThis will be an aid of 35% of the amount of the work before tax but max. 10500€. + a bonus habiter mieux of 10% but max. 2000€.
What are the conditions for the Habiter mieux sérénité aid?
It is necessary that the housing is more than 15 years old on the date of the grant.
You must go through a craftsman RGE
You do not have not had a PTZ loan for at least 5 years.
Which heat pump subsidies can be combined with the Habiter mieux bonus?
There are still bonuses that you can accumulate with this aid Habiter mieux sérénité. If you move your home from an F or G energy label to E or better, you are entitled to 1500€ more. And if you are a straight A or B at the end of the work, then another 1500€.
In total, for very modest incomes according to the table, you can benefit from 21000€ of aid if you are able to get the unit into energy class B at a minimum.
Habiter mieux sérénité is cumulative with the energy cheque or the VAT à rate reduced. The loan Eco-PTZ is also possible for the amount you still have to finance.
In some regions or municipalities, you can still benefit from specific local assistance.
Energy boost - heat pump assistance n°5
Valid until 31.12.2021
What is the Energy Boost Bonus?
There are two types of incentives: the heating bonus and the insulation bonus. It is an aid set up by the French government in order toaccelerate the exit from fossil fuelsand to push the owners to better insulate their homes.
How to get the energy bonus ?
You need to get in touch with a signatory of the Helping Hand CharterThe following is a list of some of the most common providers of electricity in Canada.
Accepting his commercial offer
Do your work with a pro RGE
Send the craftsman's invoices to the "Coup de pouce" signatory and request payment of the bonus.
See the list of Coup de pouce signatories
Calculate the amount of the energy savings incentive
For the replacement of a fossil energy by an air/water or water/water heat pump, modest households will receive 4000€ while all others will have 2500€.
You can simulate the "coup de pouce" bonus from this site as well: https://www.ecologie.gouv.fr/prime-chaudieres#calcul-prime-simulateur
Who pays the bonus?
The energy saving bonus is paid by the energy supplier who has signed the Coup de Pouce charter, as long as your work is done by an RGE craftsman, recognized as an environmental guarantor.
To know everything about the "Coup de pouce" bonus
The Denormandie tax credit - 6th Aid heat pump installation 2023
What is the Denormandie aid?
This heat pump aid aims to combat substandard housing in France. It helps rental investors in the 222 cities with the "Coeur de ville" label in France. These cities are visible on this card These are medium-sized cities.
Check if your city is eligible for the Denormandie scheme
The Denormandie aid takes the form of a income tax reduction.
What are the conditions to benefit from the Denormandie aid?
It is necessary to buy an old house in one of the 222 Coeur de ville citiesbefore 31.12.2023
Doing renovation work of this unit, for an amount ofat least 25% of the purchase price of the home
Place the housing in bare rental over a period of time minimum of 6 years. The assistance is more important if this duration goes up to 9 years old or even 12 years old.
You need toorking housing for low-income familiesrespecting resource ceilings and by limiting the rentThis is exactly the same as for the Pinel law in the new. Here are the two tables to respect.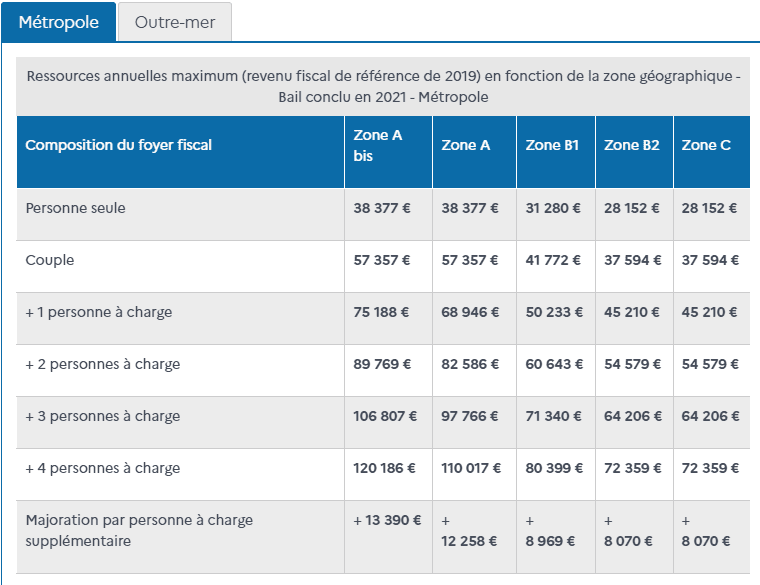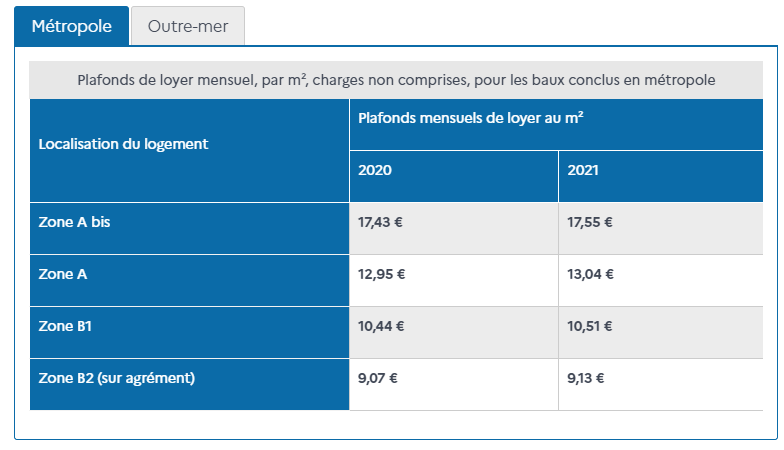 If you don't know in which zone your community is, you can look at here.
Let's do an example:
I buy a old apartment of 60m2 in the city of Montbéliardeligible Heart of the city and in the B2for the modest sum of 150'000€.
Then the amount of renovation work must be at least 37'500€.and I will have to rent at least 6 years The installation of a heat pump will probably cost you less than 37'500€ but you could carry out insulation work in parallel to complete and improve the overall energy performance of the house.
If I want to rent it to a family with two childrenthen this family must not have an income greater than 54'579€ per year, and I could not not rent it more than 547,8 €.
How much money will I receive from the Denormandie grant?
It is a income tax reduction. Depending on your commitment to rent the property for 6 years, 9 years, or 12 years, you can benefit from a tax reduction corresponding to 12%, or 18%, or 21% of the purchase price of the property (+works included). That is to say approximately 2% of tax reduction per year rented.
To take our example from Montbéliard, you will have a minimum tax reduction of 22'500€ for 6 years of rental, 33'750€ for 9 years of rental, and 39'375€ for 12 years of rental. That is an average of 3500€ per year of income tax reduction. In short, if you were paying taxes, it is quite possible that you will not pay any more.
Be careful though the aid works at the maximum for a house worth 300'000€. (renovation work included)
The CEE Aid from energy suppliers - 7th aid air/water heat pump 2023
The CEE or Energy bonus has existed since 2006. CEE stands for Certificat d'économie d'énergies. It exists to promote the improvement of the energy performance of French housing.
It offers a help financial for the work and is accessible to everyone. The Anah defines the resource ceilings allowing you to access this bonus, which is more or less important depending on the amount of your annual income.
This EEC premium is paid directly by the energy suppliers such as EDF which are polluters. These companies escape penalties by financing these CEE aids.
Replacing an oil or gas boiler with a heat pump is often a good idea. improvement of energy performance and is therefore eligible for the CEE premium.
To take advantage of the CEE bonus, you must send in your request for the bonus before accepting the estimate, carry out energy improvement work, have equipment installed in accordance with standards by an RGE craftsman, and have revenues modest (same as Primrenov board in yellow)
There is a simulator made by this site which helps you to find the amount of this EEC premium.
The energy check - 8th aid of the state heat pump 2023
The energy cheque is not directly linked to the heat pump, but if you have one and your income is quite modest then you can receive a cheque for amount ranging from 48€ to 277€. per year to help you pay your electricity bill.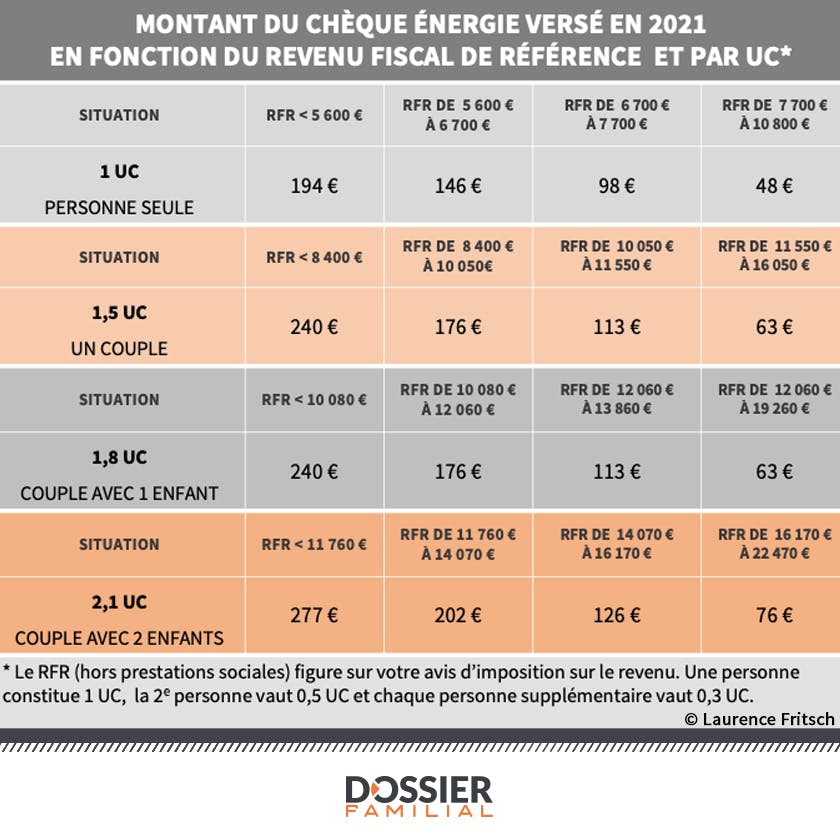 Various local aids depending on your region or municipality
Finally, if all these aids are not enough for you, then you have the possibility to benefit from in some cases, local heat pump subsidies, due to regional or municipal policy.
The ANIL, National Agency for Housing Information, has set up a card of France which allows you to easily find, depending on your region, if there are specific aids that you could cumulate with one of the aforementioned premiums.
Finally, it is possible to cumulate some aids between them but not all, that is why you will find a summary table below which indicates the possibility of cumulating renovation premium in France:
Heat pump status help table
| | | | | | | | | |
| --- | --- | --- | --- | --- | --- | --- | --- | --- |
| | VAT 5,5% | EcoPTZ | MaPrimRenov | Living better | Helping hand | Energy Cheque | Denormandie | CEE |
| VAT 5,5% | X | YES | YES | YES | YES | YES | YES | YES |
| EcoPTZ | YES | X | YES | NO | YES | YES | YES | YES |
| MaPrimRenov | YES | YES | X | NO | YES | YES | YES | YES |
| Living better | YES | NO | NO | X | NO | YES | YES | NO |
| Helping hand | YES | YES | YES | NO | X | YES | YES | NO |
| Energy Cheque | YES | YES | YES | YES | YES | X | YES | YES |
| Denormandie | YES | YES | YES | YES | YES | YES | X | YES |
| CEE | YES | YES | YES | NO | NO | YES | YES | X |
Source:
https://www.economie.gouv.fr/particuliers/aides-renovation-energetique#aides%20locales

Ademe 2021 guide for energy renovation grants in France
After studying mechanical engineering, Julian entered the world of climate engineering in 2009. After having built his experience in the ventilationand then in the heating with the largest manufacturers of German origin, he became an entrepreneur in the renewable energies and in particular a specialist in heat pump and solar panels photovoltaic systems for thehabitat individual.