First Offshore Wind Farm in France: Saint-Nazaire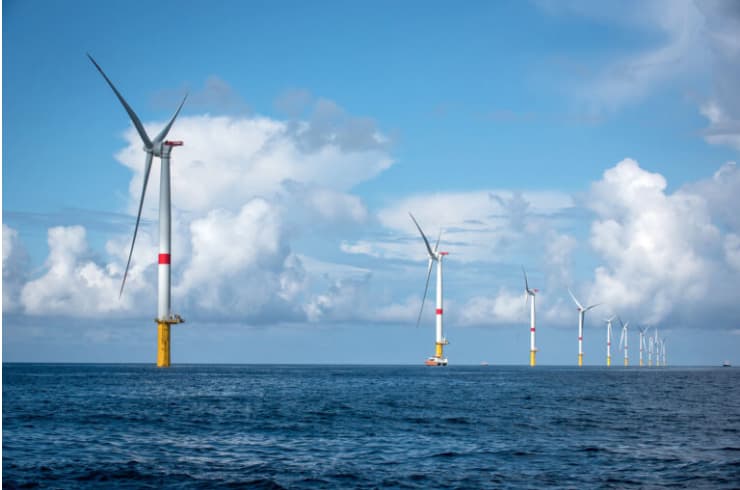 First Offshore Wind Farm in France: Saint-Nazaire
France, in the person of Emmanuel Macron, has just inaugurated its first offshore wind farm, in Saint-Nazaire in the Loire-Atlantique region. Located more than 12km from the coast, this wind farm is composed of 80 wind turbines of some 185m high each one being able to provide 6 Megawatts per unit, for a total of energy of 80 x 6 = 480 Megawatts!
This power corresponds to approximately 20% of the Loire-Atlantique department's electricity consumption. This is a good start for France, which is entering the race for renewable energy in Europe.
For the moment, the United Kingdom remains in the lead behind Germany in terms of installed capacity, with 10 Gigawatts, or 20 times more than this new wind farm in Saint-Nazaire.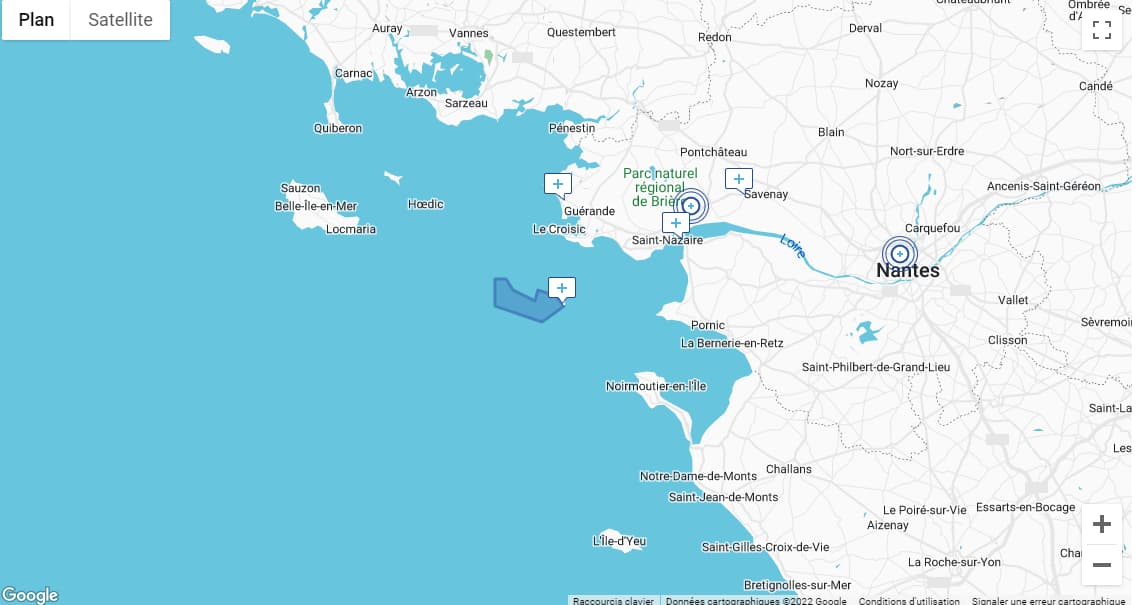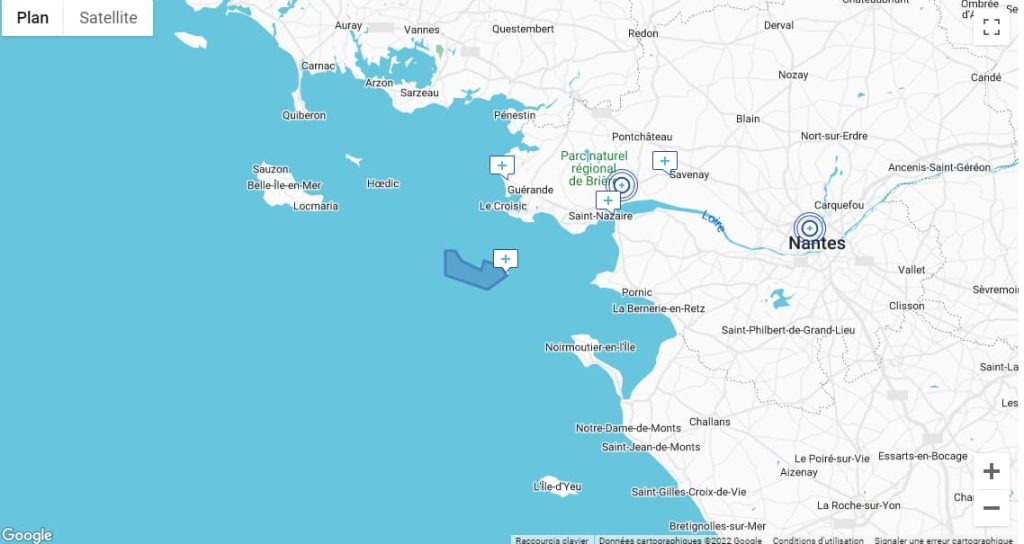 According to windeuropeAt the end of 2018, the number of wind turbines in Europe was a little over 4500 in some 11 different countries for a total of almost 20 Gigawatts, and is still growing.
But France has set itself the goal of providing 32% of final energy consumption with renewable energy by 2030. A whole site web is dedicated to the project.
The turbine model installed is manufactured by the company Alstom. It is a Haliade 150-6MW with a rotor diameter of 150m, and a Direct Drive technology with permanent magnets. Each blade measures 73.5m. Here is a cross-section of the turbine: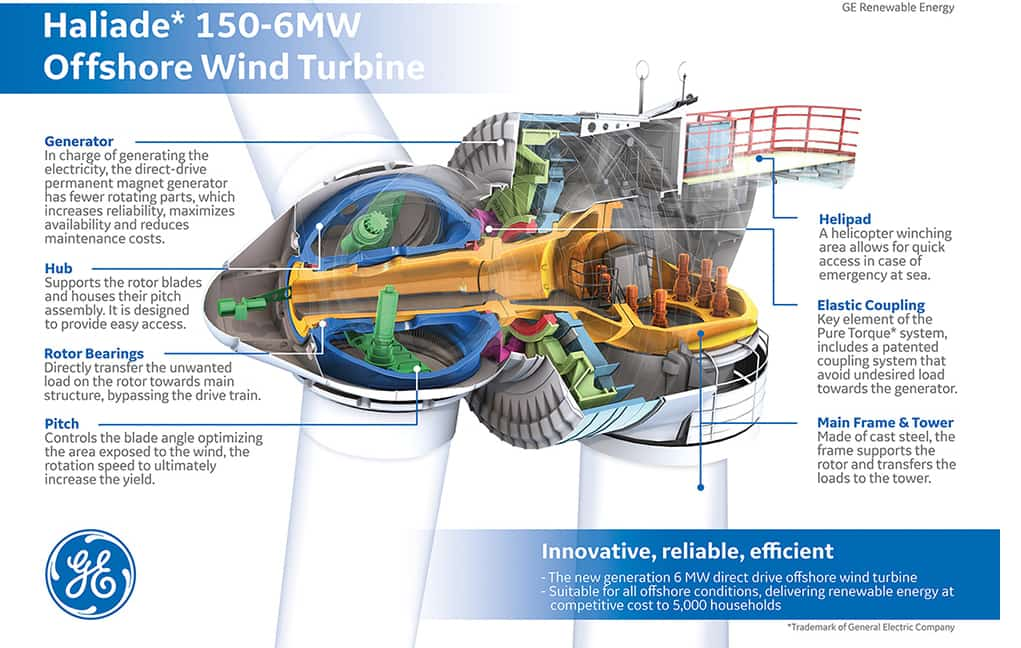 The starting speed of the turbine is 3m per second, and it stops at 25m per second of wind.
After studying mechanical engineering, Julian entered the world of climate engineering in 2009. After having built his experience in the ventilationand then in the heating with the largest manufacturers of German origin, he became an entrepreneur in the renewable energies and in particular a specialist in heat pump and solar panels photovoltaic systems for thehabitat individual.