Putting a heat pump in Nord Pas de Calais : Notice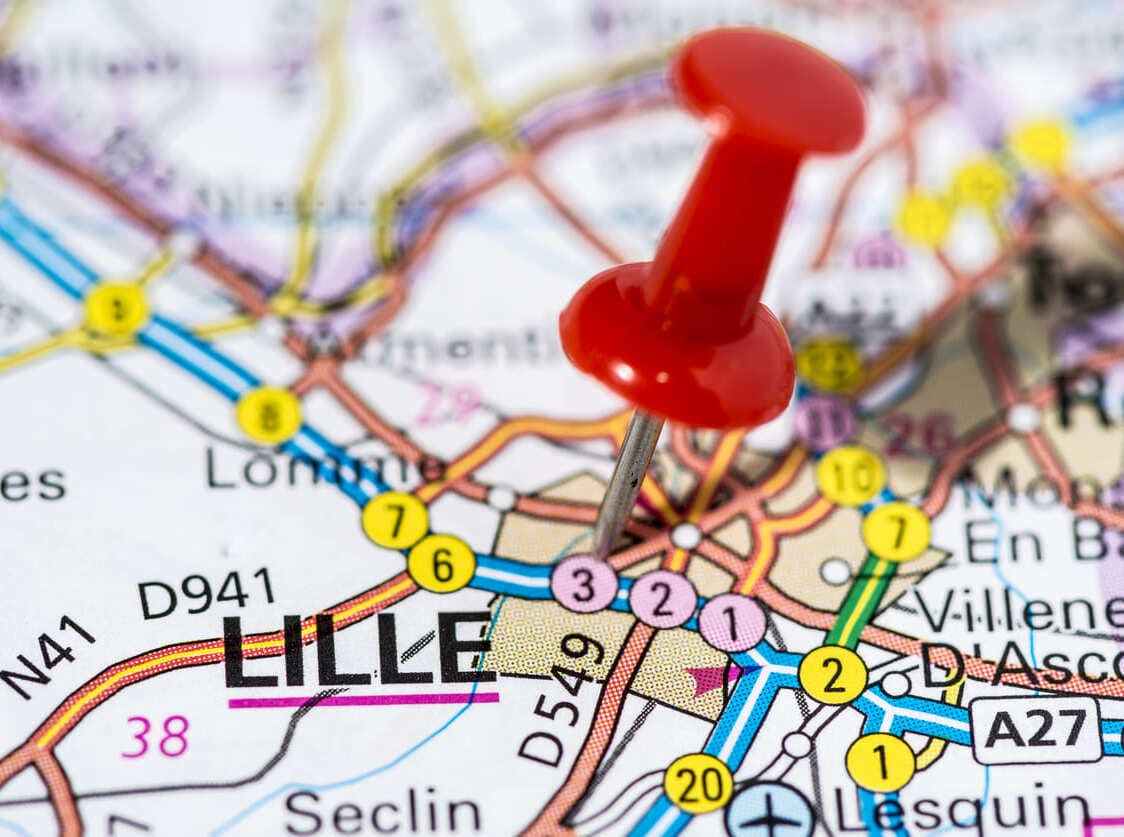 Putting a heat pump in Nord Pas de Calais : Notice
Welcome to the Chtis! This movie was a hit and spread a lot of funny clichés about this region of France. It rains, it's cold, we eat maroilles for breakfast, etc. It can indeed be cold and rainy in the Nord or the Pas-de-Calais, but it's nothing more or less than a degraded oceanic climate, like in Paris or other cities in a large part of France.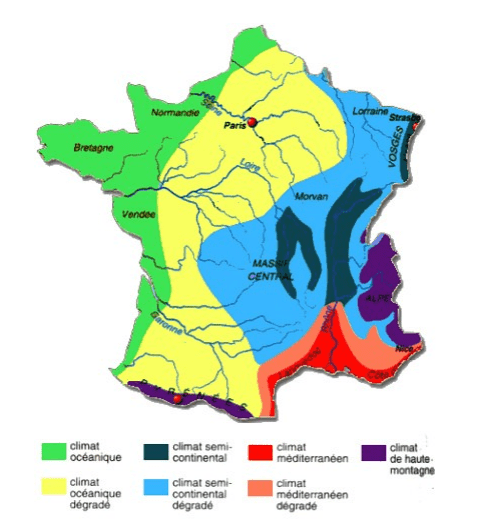 So can you consider installing a heat pump in such a climate? The answer is simply yes, and it's even the perfect kind of region for this kind of heating!
There are several points to consider when sizing a heat pump.
What should I look out for when installing a heat pump in the Nord or Pas-de-Calais?
Whether you live in the vicinity of Lille, Roubaix, Tourcoing, Dunkerque, Calais, Lens or Valenciennes, the temperatures are more or less always the same because the climate is the same with a few variations.
January is usually the coldest month, and you may find temperatures dropping below 0°C for several days. But on average during the month, the temperature stays above 0°C. For example in Lille in January it is on average 4°C. In February it is the same. On these same months, the relative humidity is generally above 80% on average.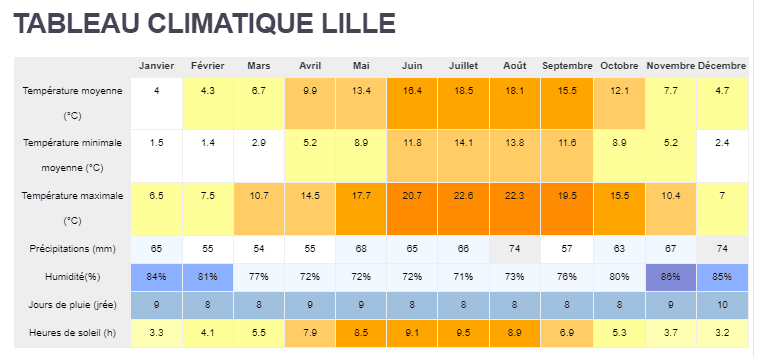 The technical data sheets of the heat pumps always give you the values at 7°C in the outside air. On average, these values will not be very far from the reality of the field, since it is never very far from 7°C even in the coldest months.
Of course, it can occasionally happen that it is -5°C or -10°C. In this case, the heat pumps can "freeze" at the evaporator in the outdoor unit. In general, they have a defrosting mode, by reversing the cycle. The outdoor unit starts to produce heat because the refrigeration circuit has been reversed. Thus the frost melts, and the cycle is reversed again. This can cause discomfort for a few minutes, the time of defrosting, unless your primary circuit (heat pump) is decoupled from the secondary circuit so that the external frigories dissipate in the volume of the decoupling cylinder.
For the coldest days, heat pumps are almost always equipped with an electric backup heater. Indeed, if it is -10°C, the heat pump continues to work but it struggles, with a COP closer to 1.5, not even to provide the heating power. Some brands say that yes, they do. The electric resistance is a good solution if it comes as a supplement when it is very cold.
In fact, there is no need to worry about having a backup electric heater as long as it is a one-time thing. Even if a 3kW resistor works 3 hours a day as a back-up, and this for 60 days or 2 months of winter. Your additional consumption would be 60 days * 3h * 3kW = 540kWh, so about 86€ spread over the year or 7€ per month. On the other hand, you must not keep the heater on 24 hours a day otherwise it will hurt your finances.
Help to install a heat pump in the Nord Pas de Calais?
Just like the rest of France, you can claim many aids in Nord Pas de Calais to install an air water heat pump, or geothermal.
Indeed, energy renovation work of this type is eligible for the reduced VAT rate of 5.5%, the Eco PTZ 0% loan, but also for the "Habiter mieux sérénité" bonus from the ANAH, MaPrimeRenov', Coup de pouce énergie, CEE bonuses, Denormandie, and even the energy cheque depending on the case.
In short, there are many grants available to reduce the cost of your work, depending on your household income. To learn more, you can read thearticle dedicated to financial aid in France for the heat pump.
There is currently no local aid for the installation of a heat pump. Some municipalities such as La Madeleine, Roubaix, Liévin, Haubourdin, or Roubaix, do grant aid for your energy improvement, but they are more oriented towards photovoltaic or thermal solar energy and building insulation. In general, this goes hand in hand with the installation of a heat pump. Moreover, the biggest subsidies require proof of overall energy improvement (e.g. 35% gain on consumption) which is only achievable with new insulation.
But other cities in France award bonuses for the installation of a heat pump, so it could come to the Nord Pas de Calais in the near future. There is for example Saint-Bon Courchevel in Savoie with 1200€ or Issoire in Auvergne which goes up to 2000€ for a PAC Air Air.
Which installer for my PAC Air Eau in the Nord Pas de Calais region?
Heat pump installers are not lacking in the 59 and 62. And there's no shortage of salesmen canvassing you to make the energy transition with promises of state aid and incredible energy savings.
Watch out for scams, you don't want to end up at Julien Courbet's house, even though he must be nice. Always research the company that contacts you about heat pumps. You can read This article to get some detective ideas 🙂 to do your research on heat pump installation companies.
You may not have the Youtube reflex, but watch this report on heat pump scams and you'll see what it's all about. Promises that are too good to be true, exorbitant prices... demands for payment in advance probably. And finally a bunch of incompetents who don't know what a compressor is 😀.
You should also check that they are RGE QualiPAC, which will allow you to benefit from official state aid for heat pumps. There is a directory of RGE companies here
Or here
If you want to receive a quick quote for your heat pump project in Nord Pas de Calais, call on our network of partner installers, but only if you really have a project, even a long-term one. It's without obligation of course but nobody likes to work for nothing. You can fill in the form below and we will contact you as soon as possible. Good luck with your energy renovation.