Are you thinking of installing a photovoltaic system at home to save money on your energy bill and reduce your carbon footprint? DualSun is bound to be on your shortlist, as this French brand stands out for its commitment to innovation, the high efficiency of its panels and the ultra-practicality of its famous hybrid panels, which produce both electricity and domestic hot water.
In this comprehensive guide, we take a look at the range, strengths and weaknesses of DualSun photovoltaic and hybrid panels to help you make an informed choice.
If you read all the way to the end, you'll not only receive a technical opinion on the installation of photovoltaic panels, but also a summary of the following points consumer opinions on photovoltaic panels Dualsun.
DualSun: a brand success story made in France
DualSun is a French solar panel manufacturer founded in Marseille in 2010 by Jérôme Mouterde and Laetitia Brottier, two engineers from Centrale Paris. The company helps building owners reduce their consumption of fossil fuels through a wide range of panels combined with a digital platform, MyDualSun, which enables customers and installers to manage photovoltaic installation projects.
SMEs have three major competitive advantages in the French market: 
Strong R&D activityThe result is the brand's flagship innovation: hybrid solar panels, which produce electricity from the front and hot water from the back... an innovation that took 5 years of research and development. The DualSun Spring is the world's first certified hybrid panel. This high level of R&D activity has earned the French SME a number of industry awards, including the Vitrine de l'industrie du futur label for its photovoltaic-thermal hybrid panel production line (October 2020).
DualSun is one of the few French manufacturers to rival Chinese competition and Asian solar panel markets. R&D and design of the brand's equipment take place at the Marseille research center, and part of the production is carried out in France, notably for the DualSun Spring, which is manufactured in the Ain region;
DualSun is firmly committed to sustainabilityThis is reflected both in its sourcing choices and in the design of its solar panels, which are 95% % recyclable.
Today, DualSun is behind more than 6,000 solar panel installations worldwide, equipping single-family homes, multi-family housing, schools, municipal swimming pools and even soccer stadiums. In a particularly receptive market, DualSun's sales are set to increase 7-fold between 2020 and 2022, as the company explains this press release. The brand's future looks bright for two reasons: 
Some media coverageThis is particularly true at a time of record-breaking energy costs. Yannick Jadot, the Green Party's candidate in the 2022 presidential election, recently referred to DualSun as a "French genius";
DualSun completes €10 million financing round for its hybrid solar panels in September 2022. Objective financing DualSun's international deployment.
The company designs, produces and markets two products: 
DualSun Flash photovoltaic panels;
DualSun Spring hybrid panels.
DualSun Flash photovoltaic panels
The DualSun Flash range of photovoltaic panels comprises six products that can be adapted to your project according to power rating, yield, dimensions and therefore budget:
The DualSun Flash 500 Half-Cut Black;
DualSun Flash 425 Shingle Black;
The DualSun Flash 410 Half-Cut White;
The DualSun Flash 410 Half-Cut Glass;
The DualSun Flash 380 Half-Cut White;
The DualSun Flash 375 Half-Cut Black.
These models come with some of the highest warranties on the market: 
20 year product warranty;
+5-year extension on activation of warranties ;
25-year photovoltaic performance guarantees.
All DualSun Flash panels offer excellent mechanical strength (up to 5,400 Pa) in both portrait and landscape format, are compatible with all roof-mounting systems, and feature low-carbon certification. They are also CE-marked, IEC-certified and tested for salt spray corrosion (IEC standard).
Aesthetics of DualSun Flash photovoltaic panels
DualSun's aesthetic approach to its photovoltaic panels is simple: black, sober, even minimalist equipment, in keeping with the motto "the best of the best". Less is more ". 
This orientation makes sense with the finishes Ultra Full Black The Flash 425 Shingle Black is a completely black, homogeneous display, just like a Samsung smartphone screen.
Dimensions remain attractive, thanks to the exclusive use of monocrystalline cells, which offer higher efficiency. For example, the Flash 500 Half-Cut Black, the most powerful model with a rated output of 500 W, is 1,899 mm long, 1,096 mm wide and 30 mm thick.
The performance of DualSun Flash photovoltaic panels
DualSun Flash photovoltaic panels feature high-efficiency PERC monocrystalline cells, which capture light near the rear surface of the cell to maximize electron production. They are all systematically audited by third-party inspection bodies.
The DualSun Flash 500 Half-Cut Black is quite simply the ultimate in made-in-France photovoltaic panels. Designed for residential and commercial self-consumption projects, it features high-performance PERC monocrystalline cells, with anti-reflective glass that maintains panel performance even in diffused light. 
Our power rating is 500 W, with an average yield of 22 %: 6 panels will suffice for a 3 kWp (peak power) installation. DualSun guarantees linear output over time, with a very slight drop estimated at 15 % over 25 years.
We have summarized the main performance indicators for DualSun Flash photovoltaic panels in the following table: 
Rated power (W)
Module/cell efficiency
Dimensions (mm)
Weight (kg)
Quality and safety
Flash 500 Hal-Cut Black
500
21.06 % / 23 %
2,094 x 1,134 x 35
26
CE marking
Certification according to IEC standards
Salt spray corrosion test - IEC standard
Flash 425 Shingle Black
425
20.4 % / 22.7 %
1,899 x 1,096 x 30
21.8
Flash 410 Half-Cut White
410
20.91 % / 23 %
1 708 x 1 134 x 30
20
Flash 410 Half-Cut Glass-Glass
410
21 % / 23 %
1722 x 1134 x 30
25.1
Flash 380 Half-Cut White
380
20.86 % / 23 %
1 755 x 1 038 x 35
21
Flash 375 Half-Cut Black
375
20.59 % / 23 %
1 755 x 1 038 x 35
21
Spring DualSun hybrid panels
Spring hybrid panels are a DualSun innovation that combines photovoltaic electricity production (front panel) and solar thermal hot water production (rear panel) in a single panel. Designed and manufactured in France, at the Marseille R&D center and the Jujurieux plant, this solar panel is the first in the world to be certified "hybrid". It has also been awarded the "Industrie du Futur" label.
There are several advantages: 
Increased energy efficiency DualSun hybrid panels are able to convert more of the sun's energy into usable energy (electricity and heat) than separate photovoltaic and thermal systems;
Reduced space requirements Because DualSun hybrid panels combine two technologies in a single panel, they require less roof space to produce the same amount of energy as a separate photovoltaic and thermal system;
Photovoltaic cell cooling The hot water production process also cools the photovoltaic cells, improving their efficiency and extending their lifespan;
Savings the installation of a single hybrid system is necessarily less costly than the installation of two separate systems (photovoltaic and thermal).
DualSun Spring hybrid panel aesthetics
Spring hybrid panels are also in keeping with DualSun's sober, elegant style. The black frame blends in well with different roofs and building materials. The uniform color gives the panels a refined, minimalist look, and their thinness (30 mm) ensures a beautiful finish.
High-efficiency PERC monocrystalline cells enable compact dimensions, with a length of 1,899 mm and a width of 1,096 mm.
DualSun Spring Hybrid Panel Performance
DualSun's Spring hybrid panels are a concentrate of innovations, both on the front and the back: 
Photovoltaic front panel High-efficiency, water-cooled monocrystalline cells; 
Thermal rear panelfor hot water production with an ultra-thin heat exchanger, and DualBoost technology, which increases photovoltaic efficiency (front panel) by cooling the cells;
Patented DualQuickfit systemfor Plug & Play hydraulic connections and faster installation of the Spring panel.
DualSun's Spring hybrid panel is compatible with a number of applications: domestic hot water (DHW), heat pumps, swimming pools... Today, DualSun only offers the Shingle Black version, with a rated output of 425 W. The following table summarizes its technical features, both photovoltaic and thermal: 
| | |
| --- | --- |
| Power rating | 425 W |
| Module efficiency | 20.4 % |
| Photovoltaic yield at 25 years | 84.8 % |
| Thermal power | 595 Wth/m² // 1237 Wth/pn |
| Sensor surface | 2.08 m² |
| Exchanger volume  | 5 liters |
| Dimensions | 1899 x 1096 x 30 mm |
| Type of cells | Single crystal PERC |
| Number of cells | 320 |
Users' opinions on DualSun panels
Overall, user reviews of DualSun products are positive, and feedback from the trade press is rather flattering. Let's start with a small selection of reviews verified on Trustpilot : 
Top-notch panels but still no Enedis contract 5 months later... 
" The technical and sales teams were very helpful and the installation went very smoothly. Where I'm not happy is that the panels were installed on 31/10/2022 and to this day I still don't have any Enedis buy-back contract. The company has been dragging its feet for 5 months in applying to Enedis. "(October 31, 2022)
This is our second installation...
" This is our second photovoltaic installation to reach 6 kW peak within 5 years, and this is where we can see the progress. Better yield on smaller surfaces with optimization. Very satisfied. "(July 11, 2022).
" Delivery on time, installation in 4 hours by a competent team. We are satisfied with our installation. " (January 31, 2023)
Trouble-free solar panel installation
" The partner company took care of everything from start to finish (administration, declaration to the town hall, relations with EDF, etc.). We always received a prompt response to any questions we had. The installation of the panels went very smoothly, with competent and professional installers. They explained and advised us. " (February 21, 2023)
" It is unfortunate that data cannot be extracted from the application, in Excel table form, for example. ". (March 14, 2023).
DualSun's strengths and weaknesses
DualSun is at the forefront of photovoltaic and hybrid panels in France, combining several strengths that set the company apart from the competition: 
Innovation DualSun is very active in research and development, which has resulted in the world's first certified hybrid solar panel;
Made in France DualSun is one of the few French manufacturers of solar panels, with part of its production carried out in France, notably for the DualSun Spring ;
The company's commitment to sustainabilitywith 95 % recyclable solar panels and responsible sourcing.
Rapid growth DualSun has increased its sales by a factor of 7 between 2020 and 2022, a guarantee of the company's long-term future and the continuity of its warranty, which is among the highest on the market;
Systematic use PERC monocrystalline cells high-efficiency ;
DualSun solar panels have a sober, elegant lookThey integrate harmoniously with different types of roofs and building materials.
The disadvantages of DualSun solar panels
Innovation and quality come at a price... and that's reflected in our hybrid panels, which are up to twice as expensive as Flash photovoltaic panels;
The MyDualSun application remains limited in that it does not allow data to be extracted in Excel format, for example, for analysis over an extended period;
The DualSun range is limited on the hybrid part.
What are the alternatives to DualSun?
DualSun occupies a prime position in French GreenTech, but there are quality alternatives.
#1 SunPower (USA)
SunPower is a major player in solar panel manufacturing, offering a wide range of high-efficiency photovoltaic panels. SunPower's Maxeon® technology is renowned for its high performance and reliability, and its solar panels are often considered among the best on the market.
Our opinion on Sunpower solar panels
#2 LG Solar (South Korea) 
LG Solar is a division of LG Electronics that offers quality solar panels, including the NeON® R series known for its high efficiency, durability and flattering design. LG Solar offers generous warranties on its products.
#3 Oscaro Power
Oscaro Power is a French company specializing in renewable energies, particularly photovoltaic solar systems. The company offers solutions for private and professional customers, enabling them to produce clean energy and reduce electricity consumption costs.
The company offers a complete range of solar solutions, including solar panels, inverters, energy storage systems and installation accessories.
Consult our Oscaro Power photovoltaic solar panels opinion to learn more.
#4 Ikea
Ikea is the famous Swedish company that specializes in furniture, but tends to diversify when the opportunity arises. It decided to seize the opportunity of the photovoltaic market, and introduced its own brand of panels. In reality, these panels originate in China, as do most of them, and the company has an official partner who will install Ikea solar panels for you, depending on the country you're in.
We have published a opinion on Ikea photovoltaic solar panelswhich you can consult to learn more.
DualSun solar panels: our verdict
DualSun is a bit like the Tesla of solar panels: innovative, reliable, with a certain media hype... but it can be expensive, especially for its most innovative products, hybrid panels.
Considering the brand's many advantages, including high performance, the made in FranceThanks to the company's extensive experience, certifications, systematic use of PERC monocrystalline cells and positive user reviews, DualSun remains an excellent choice for those wishing to maximize the use of solar energy to save money and reduce their carbon footprint.
Only a qualified and experienced professional will be able to help you evaluate the various options available to you, according to your situation and budget, both to guarantee your thermal comfort and to speed up the return on your investment.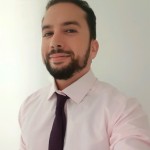 Reda holds a PhD in finance and specializes in renewable energy economics. He combines financial expertise with an interest in sustainability, writing not only on the financing of green projects, but also on more general topics and frequently asked questions in this field.