We are going to look at the Stiebel Eltron WPL25A outdoor air water heat pump.
Stiebel Eltron Switzerland is a German brand specialized in heat pumps established since 1978 in Switzerland.
After a somewhat difficult start, given the hesitant heat pump market at the end of the 70s and beginning of the 80s, the company has been able to establish itself year after year to become today a reference heat pump supplier renowned for its quality.
Possibility to get a quote for a Stiebel, if you are in France in Belgium or Switzerlandby following the few steps below.
The WPL25A model is named after :
WP: Wärmepumpe => heat pump in German
L : Luft => Air in German
25 : numerical reference of distinction of the model
A : Aussen => external in German, to say that it is an external module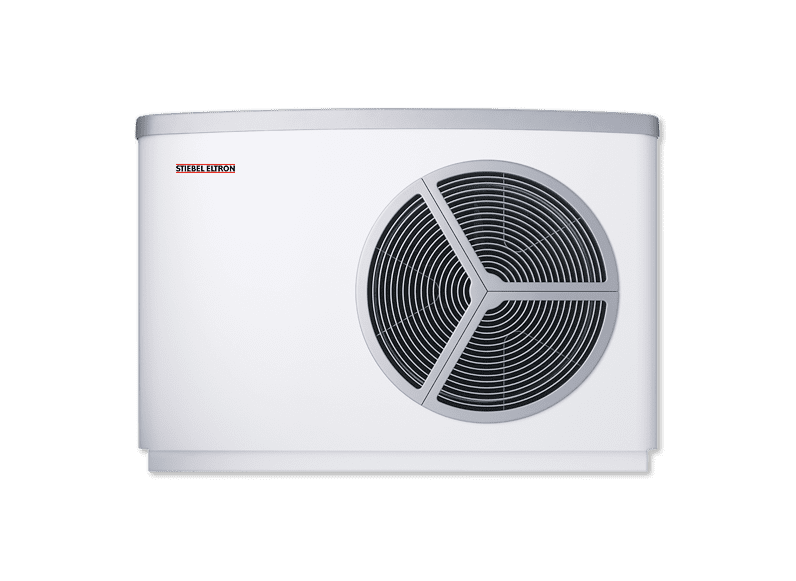 Or we find this model almost everywhere in Switzerland. Given the presence of the brand since the end of the 70's, we also find many old models of PAC that are coming to the end of their life and need to be replaced.
Installers who pay particular attention to the quality of the products they install work with Stiebel Eltron.
The model pictured above is a Stiebel Eltron WPL25A air-to-water heat pump outdoor unit. It contains the entire refrigeration circuit consisting of an evaporator, a condenser, a compressor and an expansion valve. This outdoor unit must be connected by remote pipes to an indoor unit that stores hot water for heating or domestic use and distributes it throughout the building.
Request a quote for your heat pump installation, France, Belgium.
Aesthetics
The appearance is modern, with a stylish off-white and chrome finish on the top cover and on the fan in front of the evaporator.
Stiebel Eltron heat pumps are known for their resistance over time. It is not uncommon to replace models installed in the 90's, that is to say about 30 years ago, and which still look very good.
Performance
The Stiebel Eltron WPL25A heat pump develops 12.86 kW at -7°C outside and 35°C hot water outlet. A-7/W35. This data is relevant if you connect to a low temperature network such as very low temperature radiators or underfloor heating. The SCOP is 4.63. You will therefore produce 4 to 5 times more energy than you consume in electricity.
For an air temperature of -7°C outside and a hot water temperature of 35°C, you will have a COP of 2.93. In winter, the energy production is therefore only about 3 times higher than the electricity consumption, which is still good since it is rarely -7°C during the year and this kind of conditions are not spread out too much over time.
The maximum water outlet temperature is 65°C...however, be careful, for this temperature the official technical data sheets do not give a COP but we can guess that it will be rather mediocre between 1 and 2 (high electricity consumption). Same remark if you decide to connect the heat pump to radiators that require 55°C for example at the inlet: then the COP data are no longer those of the data sheets. You must ask your installer who will then ask the manufacturer Stiebel Eltron.
Acoustics
The WPL 25A has a very good acoustic performance since on paper it gives 54dBA in sound power and only 32dBA in sound pressure (really perceived by the ear) at 5m in free field (free field = in the middle of a garden, without obstacle. If it is in front or in a corner it will be more)
With this kind of data you can be sure to pass the noise circle form that the municipality or the canton requires for the authorization.
Price of a Stiebel Eltron WPL25A
Overall, the price of a Stiebel Eltron WPL25A outdoor air-to-water heat pump installation is around 30 to 35kCHF. This price includes the material and labour to install the heat pump, then to connect it to the electrical network and finally to commission the heat pump.
Just the heat pump is around 13kCHF to 15kCHF. Then add about 10kCHF of hydraulic and electrical accessories. Then 5 to 10kCHF of labor.
You will be entitled to assistance normally for the installation of this heat pump
Read also: Subsidies in Switzerland for heat pumps
Availability
Many installers are absolute fans of the Stiebel Eltron brand. If you are looking for a heat pump in the Geneva area, for example, several installers in the area work with the brand. If you ask them for a quote, you will most likely find the WPL25A or a more or less equivalent model in the offer, with all the accessories that go with it.
Few suppliers will allow you to order the machine directly from them and it is not in your interest to do so because you will pay full price without any discount. On the other hand, your installer will benefit from a discount, and will eventually be able to give you the benefit of it, while leaving himself a margin to live on. Everyone wins. So don't call Stiebel Eltron if you're not a professional. Instead, call your installer and tell them you want this model.
Regulation
A heat pump manager with wall-mounted design box can be delivered with this heat pump, allowing you to finely control the heating and possibly the cooling. This module can be used to control a wide range of functions and, for example, to control 2 heat pumps in cascade. The WPE add-on module can be used to control up to 4 additional heat pumps, and the FET remote control can be used to control all of them.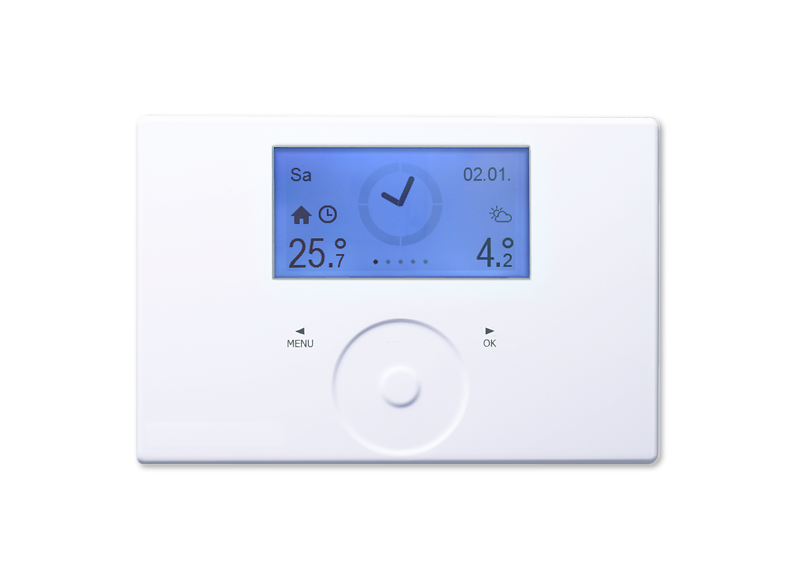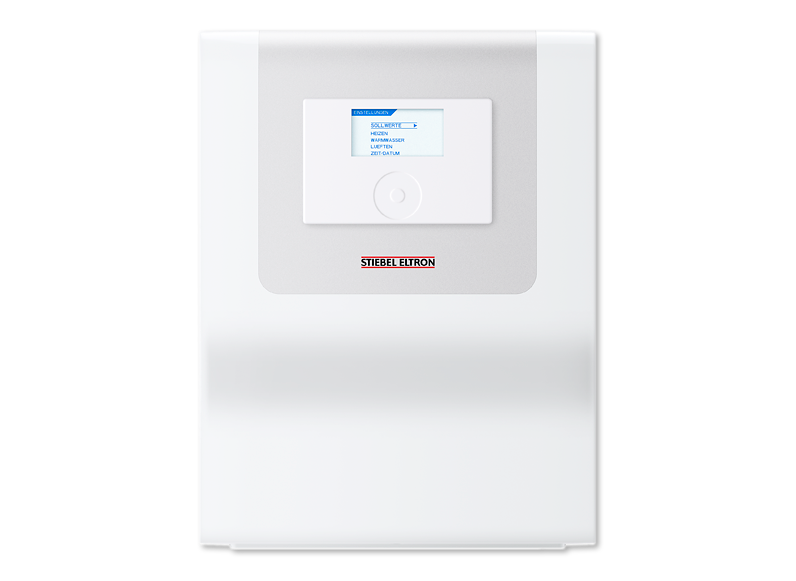 Footprint
With the Stiebel Eltron WPL25A we are in a rather low format which passes well under a window in frontage for example, since the height is 1045mm. The external block is rather wide with 1490mm: it always passes well under a window of average dimensions. The depth of 593mm is standard: don't forget to count on leaving a maintenance space between the block and the wall... at least 30 or 40cm.
See the WPL25 A Stiebel Eltron installation manual
Finally, the 175kg weight should make your favorite installer's employees suffer during installation. Once this dirty quarter of an hour is over, the outdoor module will not move one iota.
See the dimensions and technical data of the heat pump Stiebel Eltron WPL25A here
Conclusion on the WPL25A heat pump
The Stiebel Eltron WPL25A is an outdoor air-water heat pump that delivers 12,86kW for -7°C outside and 35°C hot water output. This German quality product is a must have in Switzerland for the heating of your villa in the best conditions. The after-sales service of the brand is present and gathers various and recognized competences which make it possible to regulate any possible failure, breakdown or wear.
It is a product that fits very well for an underfloor heating system with above average thermal performance and pleasant acoustics.
Also read:
Review of the viessman vitocal 200 other German heat pump
Opinions on other German heat pumps
TOP 20 Best air-to-water heat pumps
After studying mechanical engineering, Julian entered the world of climate engineering in 2009. After having built his experience in the ventilationand then in the heating with the largest manufacturers of German origin, he became an entrepreneur in the renewable energies and in particular a specialist in heat pump and solar panels photovoltaic systems for thehabitat individual.